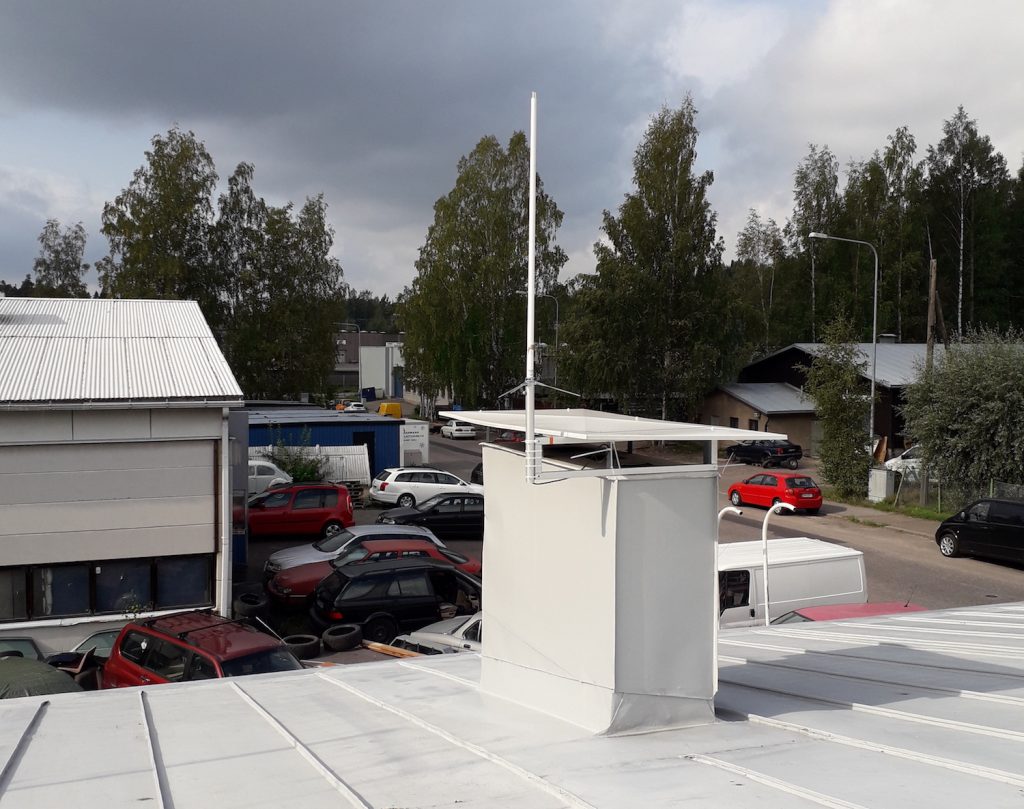 The quiet summer is now over and we should expect having full house on Open Tuesdays again. Here are some projects we've been making lately:
Helsinki Hacklab is now testing and soon setting up a more permanent SatNOGS station in our hackerspace. The antenna cable is installed trough an air duct that goes all the way up to the roof from our cellar level space. We already have an antenna and our own satellite tracking station site  in the SatNOGS network. You can check out our latest observations there!
Our members just bought a manual milling machine for the metal working room. The machine and its tools is now waiting for a transportation to our address. We arrange training later for those who are interested in learning to use it. There's also a better drill bench in the woodworking room now.
Other new things at the lab include better emergency exit markings, fixed 3D printers, and a showcase cabinet for selected or archived example projects.