New key member interview in August
Due to holidays, unavailable people and events, new key member interview in August had to be rescheduled from usual first Monday of month to a later date. The new date is now on Wed 10.8. and is updated in our calendar as well.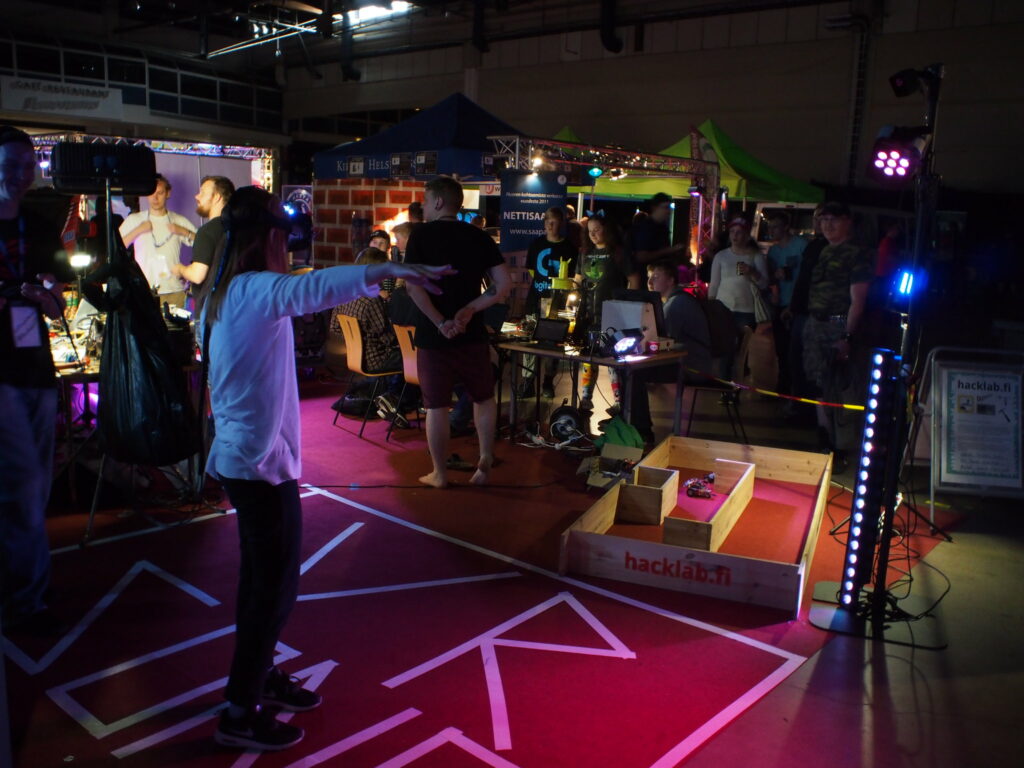 Assembly Summer 2022
Hacklab.fi and Helsinki Hacklab participate in Assembly Summer 2022 with projects and other display stuff. Come greet us if you're around and ask questions if you want to know more what we do!
New tools and improvements
We have lots of new things going on in the lab: a new sharpening tool for woodworking and pressure air etc. And most notably, we are working on a solution to get small scale painting and surface finishing finally doable in a designaged corner.