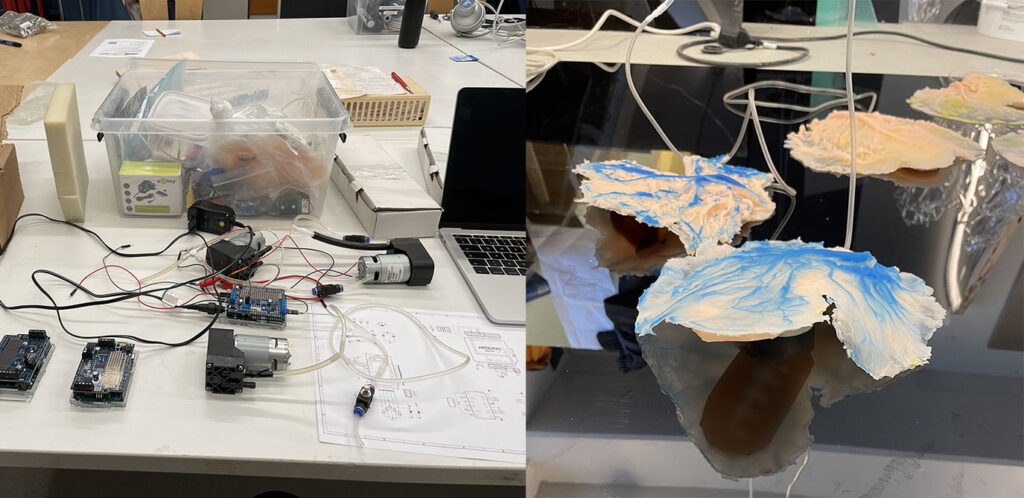 Art Project with Soft Robots
Lately I have been working on an art project that will be shown in my solo exhibition at HAM-gallery, 5.8. – 17.9.2023
Together with Hacklab members we found the way to use vacuum pumps to get small amount of air inside the silicon robots.
The pumps will be programmed with Arduino.