English summary
English summary
Helsinki Hacklab ry.
Takkatie 18
00370 Helsinki
Finland

Helsinki Hacklab is a hackerspace located in Helsinki, Finland.
A non-profit organization, Helsinki Hacklab ry, was officially founded in 2010 to handle the administration and collection of fees for the would-be hackerspace. We finally found a suitable space in Vallila in middle of 2010 and then moved to Pitäjänmäki in October 2014. Currently we have about 250+ members and scheduled happenings, member meetings and courses twice a week or sometimes even more often.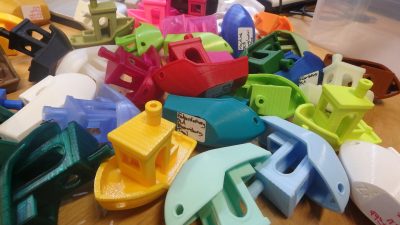 How to find us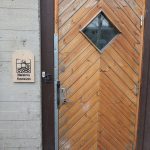 Street address: Takkatie 18, Helsinki, door behind the building. Meetings every Tuesday 17:00 onwards. Direct phone number to the lab is +358 44 912 9922.
Roadside parking spots are easy to find at evenings and weekends, and there is place for few cars behind the building too.
The space is right in between of Pitäjänmäki train station (Helsinki public transport zone) and Mäkkylä station (Espoo zone).
Bus number 550 (beltway route) also stops at these train statios. Pitäjänmäki train station also has a free parking area close to our location.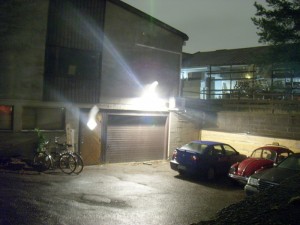 Check Reittiopas for Helsinki region public transport routes to the lab: Directions to Takkatie 18
Show this on a larger map:
OpenStreetMap
Contact or visit us
Please e-mail beforehand

or come to our IRC channel #helsinki.hacklab.fi @ Freenode if you're visiting Helsinki and want to visit our hackerspace outside regular opening hours, during holiday seasons or if you just want to be extra sure someone will open the door for you. For quick access to #helsinki.hacklab.fi @ Freenode, use: IRC (webclient). Finnish is the predominant language at the lab and our IRC channel, but do not feel shy communicating in English with us! We also have active members who don't speak Finnish and use English only.
The Finnish Hackerspace/Hacklab discussion forum has all the independent Hacklabs represented and we welcome all discussion in English too. Ask there if you need any help with your project. The forum is part of the Finnish hackerspace co-operation network hacklab.fi.
Our photographing policy is: take photos and publish them, no need for asking permission. Our hackerspace-camera is available for anyone to use, and photos taken with it are instantly uploaded to our Flickr account.

Membership
We have two types of memberhips: regular members and key members. Both regular members and key members are required to pay a yearly membership fee. Key members also pay on top a monthly keyholding fee.
Fill in this application form if you want to join Helsinki Hacklab as a member. Membership costs 35 € per year. Following information is needed in the application: name, email address, municipality you live in and a statement you accept the rules of the organization. So far the rules have not been translated to English, but some of the main points are:
Helsinki Hacklab works to advance hobby in technology, art and craft
the board can accept applicants as members if they accept the rules of the organisation
organization is independent and unaffiliated with any political, religious or such instance
member can ask to resign from membership by informing the board or the chairperson
member can be expelled if they have not paid their membership fee or have caused disadvantage to the organization
the association holds two yearly member meetings: a spring meeting and a fall meeting, every attending member has one vote in both meetings; new board is elected in the fall meeting
Key members
Key members are essential for the existence of our association. Without them, we couldn't pay our rent and other recurrent expenses. Please consider applying for your own key, if you feel we make important work or if you want to support us.
Those wishing to be key members need to send a freeform application to address

. Applications are generally accepted after the applicant has introduced themselves to the board also in person and has visited the lab at least few times, so that they know the place, the tools, general rules, shop safety among other things.
Personal key costs 40 € per month. It's a subscription, so please don't leave months unpaid even if you don't use the space – we need predictable inflow to get the rent paid. There is a possibility for discount depending on the applicants wish. Lowest accepted monthly payment has been so far 20 €. Discounts generally are given to students, unemployed and pensioners, but other reasons also are accepted and don't have to be mentioned or explained in the application (we have no need to know). Please write in your application the monthly fee you would like to pay, and feel free add any discounts, if you wish.
If you request to cancel your key membership, please send an email to us and we will end your subscription. Do not return us the electronic key fob – we do not reuse them, so just keep it. If you happen to lose your key, send us email and we give you instructions to get a yourself a replacement.
Calendar
We are developing a better calendar and event system. For now, most reliable source for events and happenings is this page (events with names in English are held in English).
More
Our website does not have much content in English, but at least we have a photo gallery.
(We have closed commenting on this page and kindly ask all questions to be directed to our discussion forum)