Open day 2015-01-20
Open day 2015-01-20
A blog post in English for a change!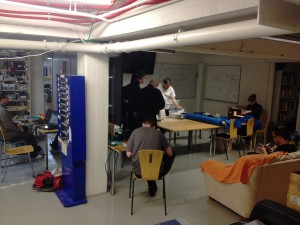 This Tuesday the lab finally started to look like a proper hackerspace after all the major renovation, moving and cleaning is now done, excluding the metal workshop we still don't have.
We had people working with new sofa covers, teaching Arduino basics, giving tours to visitors, organizing stuff, and some even had time for their own projects.