Loppuvuosi Hacklabilla
Loppuvuosi Hacklabilla
Shortly in English: no cancellations in Tuesday Open days in following weeks, but you might want to check on IRC if someone has opened the door yet.
Tänä vuonna joulu ja uusivuosi eivät aiheuta suurempia muutoksia viikkotoimintaan. Sekä tiistait 27.12. ja 3.1. ovat avointen ovien päiviä.
Paikalle saapuvien ihmisten määrää on hankala etukäteen arvailla, mutta jos sinulla ei ole omaa avainta, voit kysellä irkissä varmuuden vuoksi etukäteen, onko ovi jo auki ennen kuin saavut paikalle.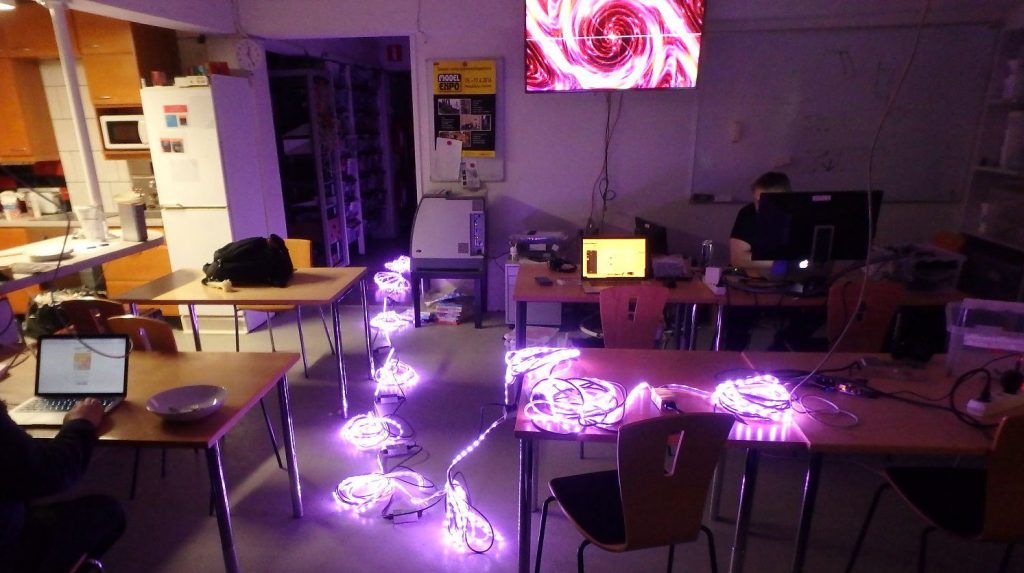 Helsinki Hacklab toivottaa kaikille hyvää joulua!