Hacklab member exhibitions in MUU Galleria, Galleria Sculptor and Grenna Museum
Hacklab member exhibitions in MUU Galleria, Galleria Sculptor and Grenna Museum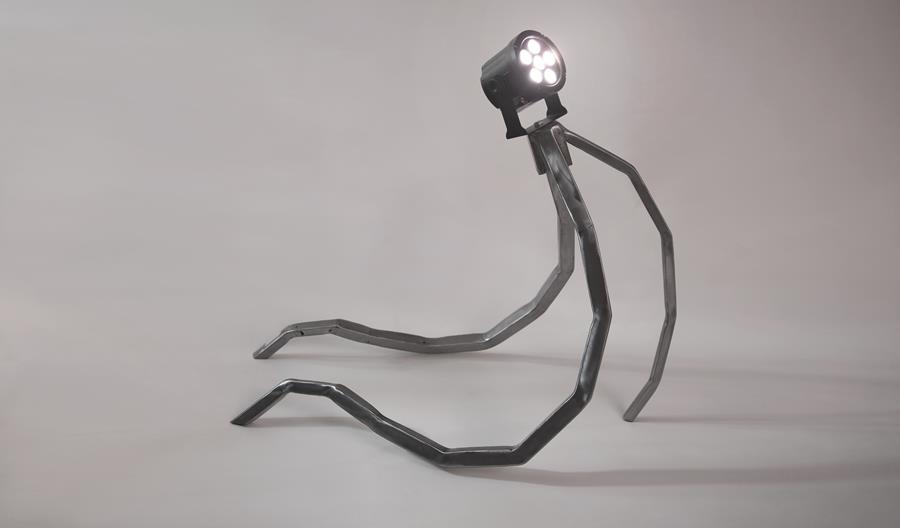 Anu Raatikainen: Consciousness Screen
Muu Galleria, Lönnrotinkatu. Nov 9th – Dec 15th. [website]
Opening of the exhibition on Friday 8 November, 2019, from 5-7 pm. All Hacklab members are invited!
Anu makes drawings with oil paint medium. Unlike paint, which would bleed along the fibres, the medium retains its shape on the paper. Areas saturated with it become translucent compared with the untreated opaque paper, and the drawn marks become visible when seen against light. Instead of being reflected from the surface, light in these works passes through the substrate. Filtering through the marks made with the painting medium, light itself becomes a material. The passage of light through the paper is determined by the marks drawn on it, not unlike the human mind that with its definitions and conceptual thinking delimits the endless possibilities of the world into a specific shape.
All welding of LED light steel tubing stands have been made by Anu using Helsinki Hacklab workspace and tools.
Pia Männikkö: NordiSkulptur
Galleria Sculptor, Eteläranta. Nov 1st – Jan 8th. [website]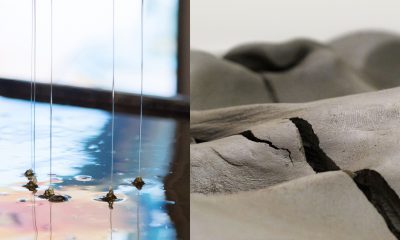 A duo exhibition in Galleria Sculptor. Pia's art features bodily connection between a viewer and an artwork to create immersive situations and spaces for the viewer to enter. Mapping the passage of time, as well as creating objects that gradually grow and change, play a central role in her working process.
There's also an additional display at the Nordic Culture Point´s window gallery, Kaisaniemenkatu 9.
Axel Straschnoy: Float
Nya Småland & Grenna Museum Polarcenter, Sweden. Oct 12th – Dec 31th [website]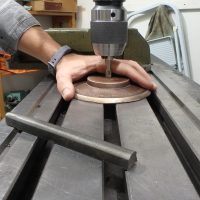 Axel's creation is a buoy inspired by S. A. Andrée 1897 balloon expedition to the North Pole.
The buoy was launched into the sea off the coast of Lofoten, into the Norwegian current. The current carries water along the west coast of Norway, towards Svalbard. A part of it continues towards the Arctic. Thus, a buoy let loose into it has some chance to make it to the Arctic. Once there, there is a non-zero chance of it getting frozen-in in the Arctic ice. Once part of the Arctic ice, there is a non-zero chance it will one day be over the North Pole. The possibilities are slim, yes, but so were Andrée's.
Parts of the buoy were adjusted by Axel in our metal workshop room before the final assembly and launch.