Syyskokous 27.11.2022
Syyskokous 27.11.2022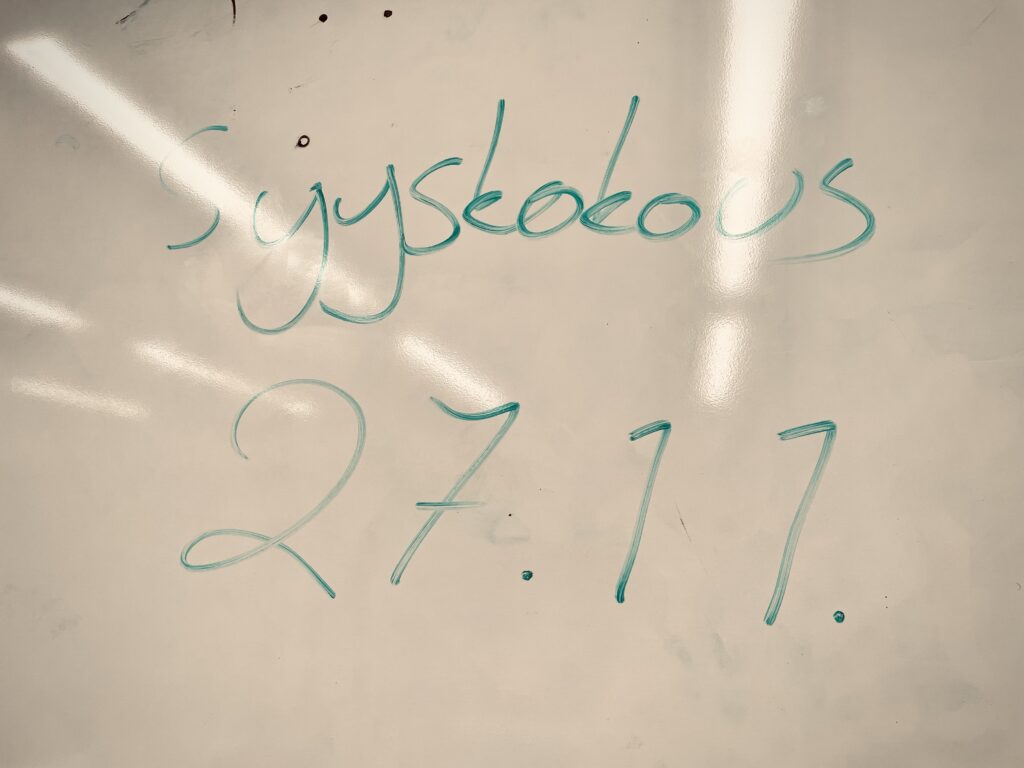 General meeting on Sunday 2022-11-27 at 14. Meeting place Takkatie 18 workspace, remote participation possible. Small snacks available at the lab. Online meeting participation link is shared before the start in Slack. We use Jitsi, so no need to install any special software.
Helsinki Hacklab ry:n sääntömääräinen syyskokous järjestetään sunnuntaina 27.11.2022 klo 14. Kokous järjestetään sekä läbillä Takkatie 18:ssa fyysisesti että Jitsissä virtuaalisesti. Osallistumislinkki jaetaan jäsenille Slackissa ennen kokouksen alkamista. Jitsi ei tarvitse toimiakseen kuin selaimen, joten osallistujalla ei tarvitse olla muita ohjelmistoja tai lisäosia koneessaan.
Paikalle pääseville järjestetään pienimuotoista tarjoilua.
Asialista
1. kokouksen avaus
2. valitaan kokouksen puheenjohtaja, sihteeri, kaksi pöytäkirjantarkastajaa ja tarvittaessa kaksi ääntenlaskijaa
3. todetaan kokouksen laillisuus ja päätösvaltaisuus
4. hyväksytään kokouksen työjärjestys
5. vahvistetaan toimintasuunnitelma, tulo- ja menoarvio sekä liittymis- ja jäsenmaksujen suuruudet seuraavalle kalenterivuodelle
6. valitaan hallituksen puheenjohtaja joka toinen vuosi ja muut jäsenet erovuoroisten tilalle
7. valitaan yksi tai kaksi toiminnantarkastajaa ja heille varatoiminnantarkastajat
8. käsitellään muut kokouskutsussa mainitut asiat.
a) Jäsenaloite: Tulisiko jäsenhakemukset vastaanottaa vain läsnä yhdistyksen tiloissa eikä avoimesti julkaistulla verkkolomakkeella?
b) Jäsenaloite: Koneiden ja työkalujen käytön seuranta ja tekninen rajoittaminen tai tunnistus, tai käytön rajoittaminen muilta kuin avainjäseniltä.
List of topics
1. the opening of the meeting
2. choosing a chairperson, a secretary, two inspectors of the proceedings and when needed, two vote counters
3. the legality and decision-making power of the meeting are stated
4. the procedures of the meeting are accepted
5. the action plan, estimate of income and expenses, and the amount of join-in and membership fees for the next year are ratified
6. the chairperson of the board and other members are selected
7. one or two auditors and their deputies are selected
8. other topics mentioned in the call for meeting are discussed
a) Member initiative: Should member applications be received in attendace in the workspace and not with publicly published web form?
b) Member initiative: Use of machines and tools to be put under supervision and technical restrictions or authorization, or restriction of use from others than key members