New rental contract and extending our hackerspace
New rental contract and extending our hackerspace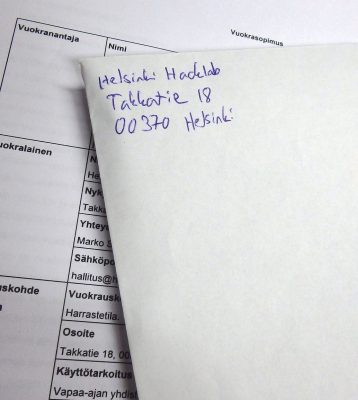 Helsinki Hacklab ry. has today signed a new rental contract that increases our floor area from 215 m² to around 430 m². The contract is both for our current workspace and its neighboring storage rooms, which are now combined. Some of this area is subrented for other users, which means a total of something about 360 m² area in shared use for all our members. The extension enables us to rebuild our wood workshop completely, with more room for working and handling larger workpieces.
The area that extends our hackerspace has both a lifting door and another door for exit. The right to use the loading area in the back yard, which is the ramp that leads to our main door, is now included in the contract. Starting from July, the whole basement level of the building and most of the back yard is now shared only between our organization and our subtenants. In case of large workpieces, twin doors were installed between the rooms that lead to the wood workshop in the other end of the building. Oh, and we now also have a second bathroom too.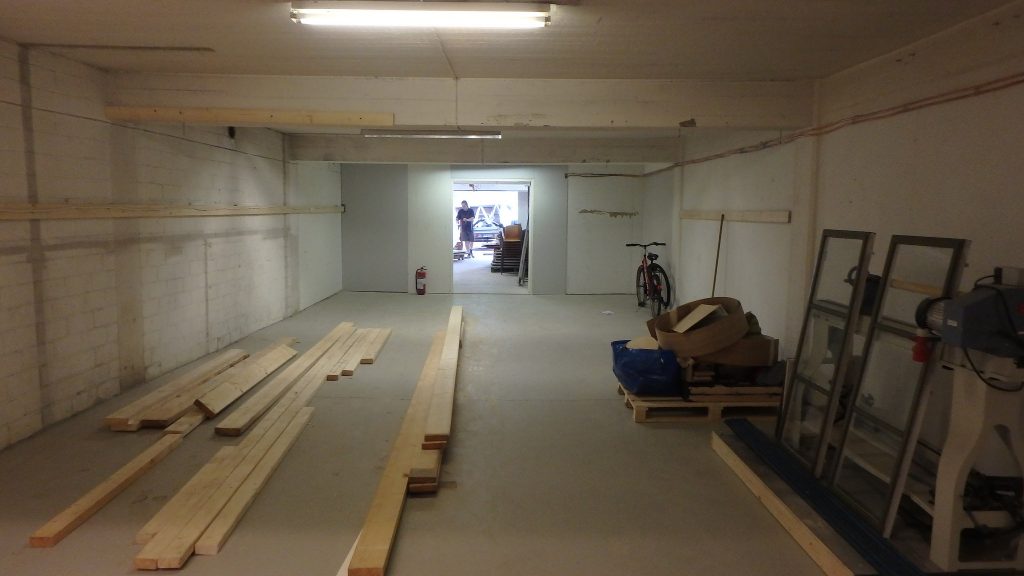 When we moved in our current address the wood workshop was designed too small, with possible future extensions in mind. We couldn't fit a proper size wood workshop back then, so we built a tiny one instead. The new extension enables us finally to have more people working at the same time, build dust collection, and to have some floorspace reserved for possible future equipment purchases.
The lifting door makes it easier to work with large items. The room immediately behind it is probably used for storage purposes for now. Other near future plans are building compressed air piping lines in most of the hackerspace and installing the compressor in its own room in our new area.
We were generously given this June free for moving in and renovating the extension before starting to pay complete rent. So far we have progressed with necessary changes quite a lot, but we still need more volunteers to help us build and renovate the area. We also have plans for more work in the old section of the hackerspace too. Improvements could also be made outside when we have time for it.