Syyskokous 2017 ja pikkujoulut
Syyskokous 2017 ja pikkujoulut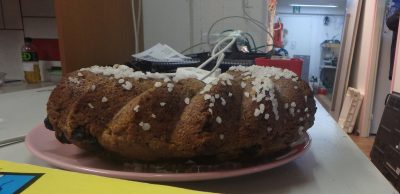 Tervetuloa Helsinki Hacklab ry:n sääntömääräiseen syyskokoukseen. Kokouksen jälkeen jatketaan illanviettoa epävirallisemmin pikkujoulun merkeissä. Tilaisuus on alkoholiton, tarjoilu nyyttikestiperiaatteella.
Aika: lauantai 9.12.2017 klo 14.
Paikka: Helsinki Hacklab ry:n kerhotilat, Takkatie 18.
Ohjelma
kokouksen avaus
valitaan kokouksen puheenjohtaja, sihteeri, kaksi pöytäkirjantarkastajaa ja tarvittaessa kaksi ääntenlaskijaa
todetaan kokouksen laillisuus ja päätösvaltaisuus
hyväksytään kokouksen työjärjestys
vahvistetaan toimintasuunnitelma, tulo- ja menoarvio sekä liittymis- ja jäsenmaksujen suuruudet seuraavalle kalenterivuodelle
valitaan hallituksen puheenjohtaja ja muut jäsenet
valitaan yksi tai kaksi toiminnantarkastajaa ja heille varatoiminnantarkastajat
käsitellään muut kokouskutsussa mainitut asiat.
Terveisin Helsinki Hacklab ry:n hallitus
---
The second annual general meeting on Dec 9th starting at 2pm. Meeting will be held in Finnish. After the official part we'll have our christmas party. As usual
the event is non-alcoholic and food/beverage is handled on the potluck principle.