Exceptions in Open Tuesdays
Exceptions in Open Tuesdays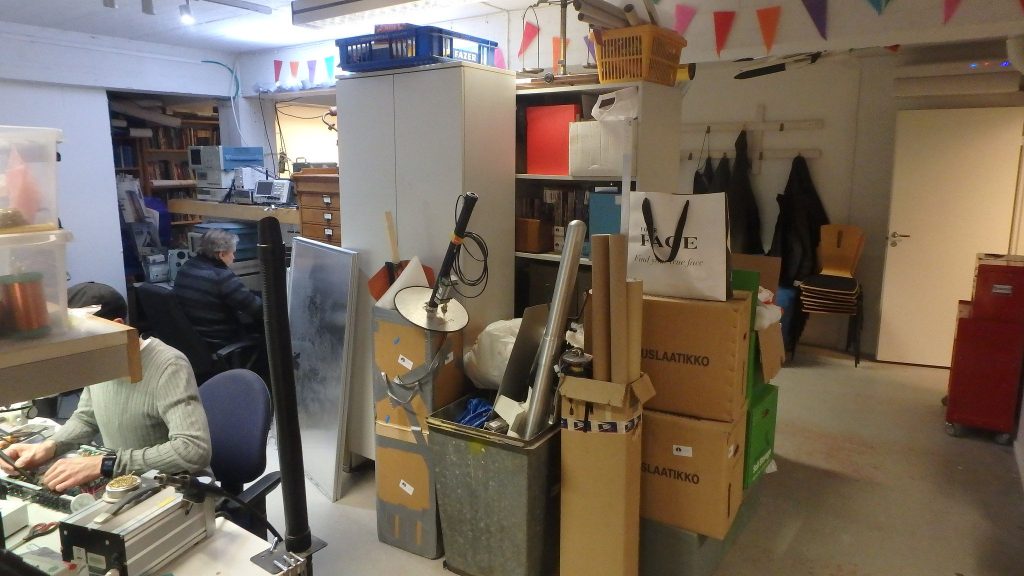 The hackerspace is waiting for new paint on its floors in some areas. We have already emptied two rooms in advance and moved all stuff to other locations. The electronics room and vinyl cutter etc. are not currently in use. We do not yet have the exact date when the painting will begin, but hope it will start soon.
Because of the painting and other renovation, there are currently no general Open Tuesdays until we inform otherwise. If you have the time, you can come help us with renovation, reorganizing and cleanup and other tasks on Tuesdays or other occasions. Please ask on Slack or IRC if you want to know more.
Sorry about the inconvenience. We hope that the lab will be even better than before once this all is over!
---
Disobey 12.-13.1.2018
Helsinki Hacklab, along with our friends from hacklab.fi, are coming to Disobey infosec event this weekend. Come say hi and meet us at our table.