Open Tuesdays continue with limitations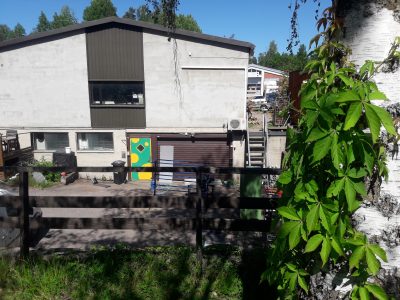 Helsinki Hacklab continues Open Tuesdays. The government has set a limit of 50 persons for meetings, and the space is not very big for crowds. If situation or experiences from these Tuesdays show that we need to have additional limitations, we might set such during the evening or beforehand. Key members are advised to use the space on other days if possible.
Please note that the woodworking room and its machines are not in use due to installations in progress. Laser, electronics and metal working rooms are available as usual.
Some bigger and smaller progress in the space:
storage for woodworking is getting improved
upstairs doors will be changed
the back yard is more clean and usable than ever
we are taking the shipping container in use but it needs some work first